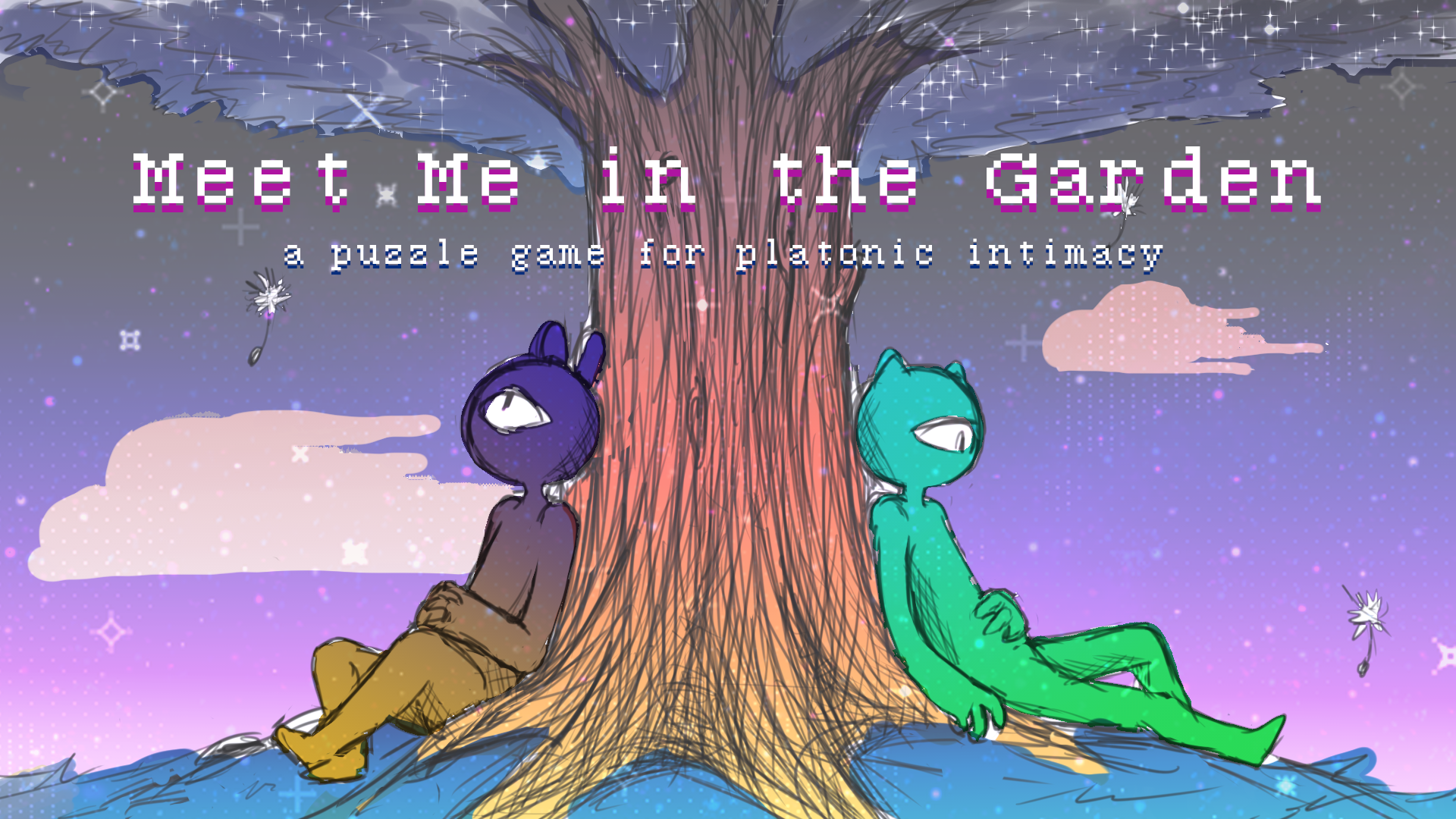 Meet Me In the Garden
Update: Meet Me in the Garden At E3!!!
---
Hi, everyone! Super exciting update!
We just finished exhibiting Meet Me in the Garden at IndieCade's Showcase Booth at E3 2018! It has been such a fulfilling, hectic, overwhelming, and worthwhile few days for the five of us, and we're super grateful to have gotten this chance from IndieCade to get our game and our names out there in the industry. We met some really awesome developers and volunteers at the Showcase Booth, made some new friends, and had a blast seeing players build stories and connections with each other!
Now, with some well-earned exhaustion, here's the small things we've changed in this build we demoed at E3:
-Collision bugs in roller coaster room fixed.
-Replaced stoplight asset in roller coaster room.
-Fixed some typos.
Thanks for reading, and for keeping up with our game!
From,
Platonis (the Meet Me in the Garden team) <3
Files
Meet Me in the Garden.zip
66 MB
Jun 15, 2018
Get Meet Me In the Garden